About company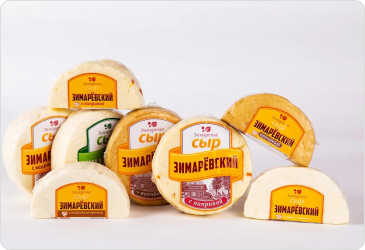 Zimarechye represents high—quality natural products made from fresh milk in Altai Region. Our cheeses and butter are healthy and environmentally sound. We do not use powdered milk in the production, and do not add artificial flavorings and preserving agents.
We support domestic producers and develop the agricultural cooperation in Altai Region.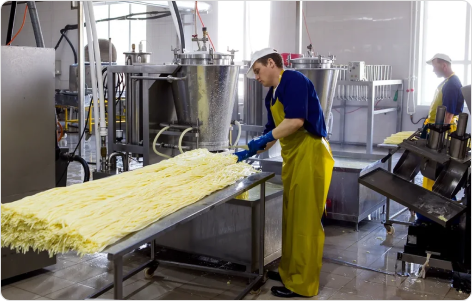 Rikon, LLC was established in January 2001. The company's history was counted from this period. Our company "Zimarechye" is named after the village at the place of its location. Zimari is a village in the legendary dairy area of Altai Region. There are no large-scale hazardous industrial enterprises here, and this place can rightfully be called as environmentally friendly.
The production was settled in the premises of the former dairy workshop. We started the production with soft cheeses which are also called as fresh ones. We were gradually developing and mastering new cheese varieties. Our company achieved great success in the production of cheddar cheeses – the famous braided cheese "Ellazan". This cheese is popular not only among the residents of Altai Region, but also far beyond its borders.
Geography of sales
Our products are represented in many regions of Russia (Kamchatka Territory, Magadan Region, Republic of Sakha (Yakutia), Sakhalin Region, Khabarovsk Territory, Primorsky Territory, Irkutsk Region, Krasnoyarsk Territory, Altai Territory, Altai Republic, Kemerovo Region, Tomsk Region, Novosibirsk Region, Omsk region, Moscow region).